Version: v2
Upload and manage custom functions
Step 1: Go to the User-Defined Function page​
Click the gear icon in the upper right corner and select the User-Defined Function option.
Step 2: Upload custom function​
After entering the User-Defined Function page, click the Upload UDF File button.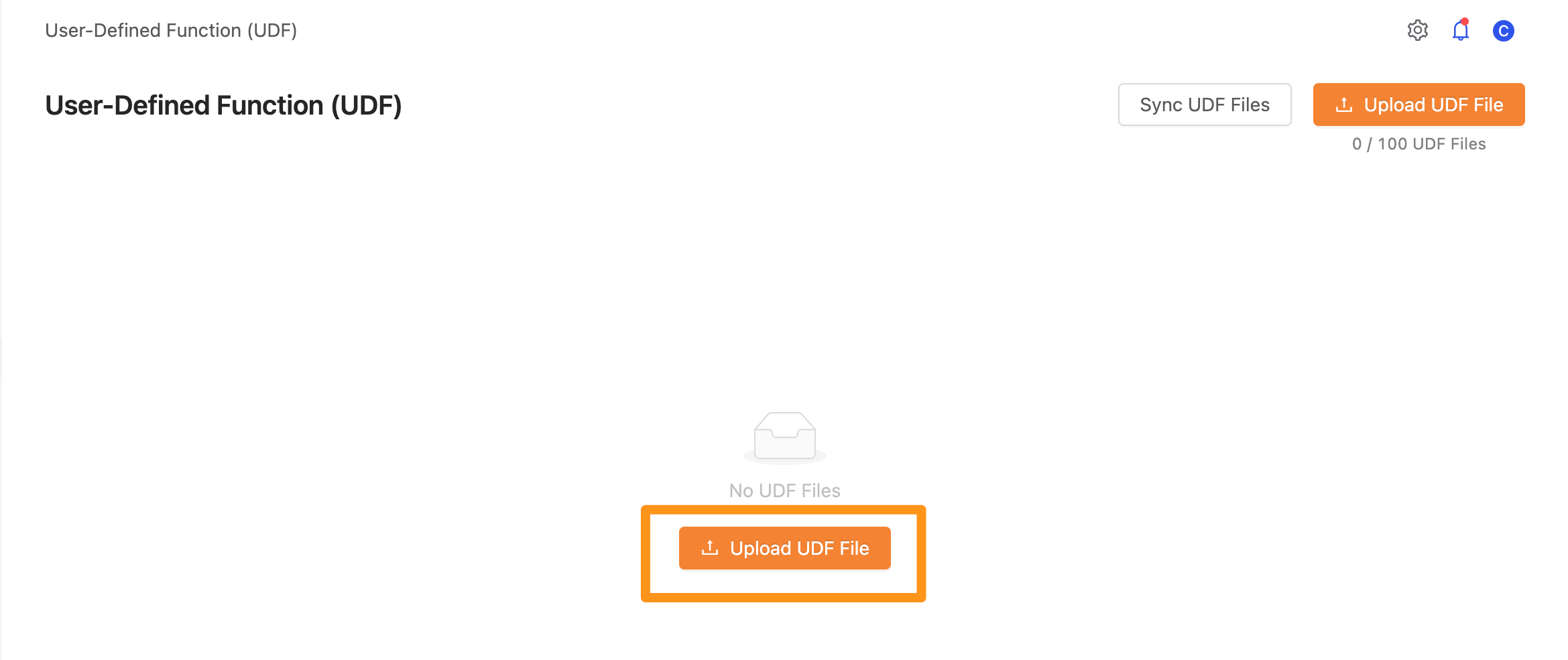 Click Select File to select the file to upload.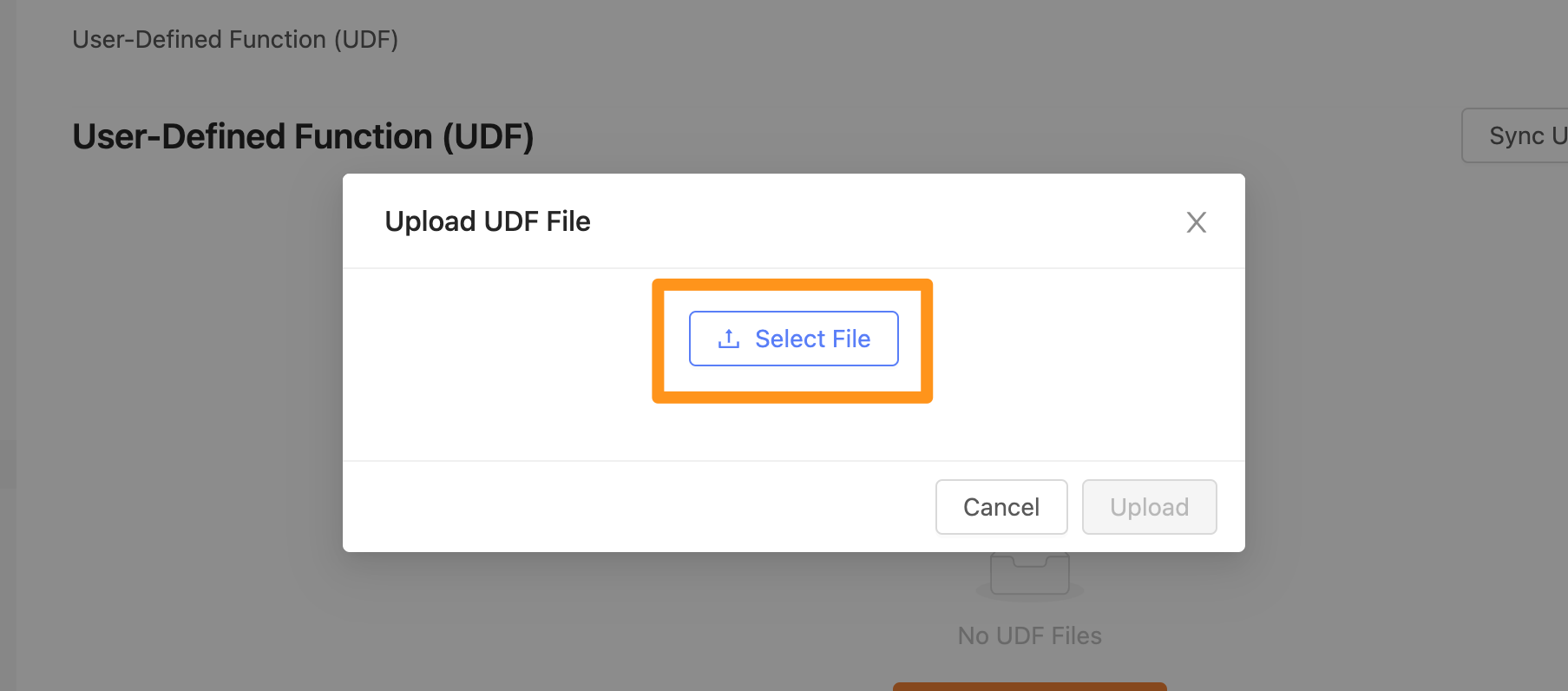 The name of the file you uploaded will display on the screen.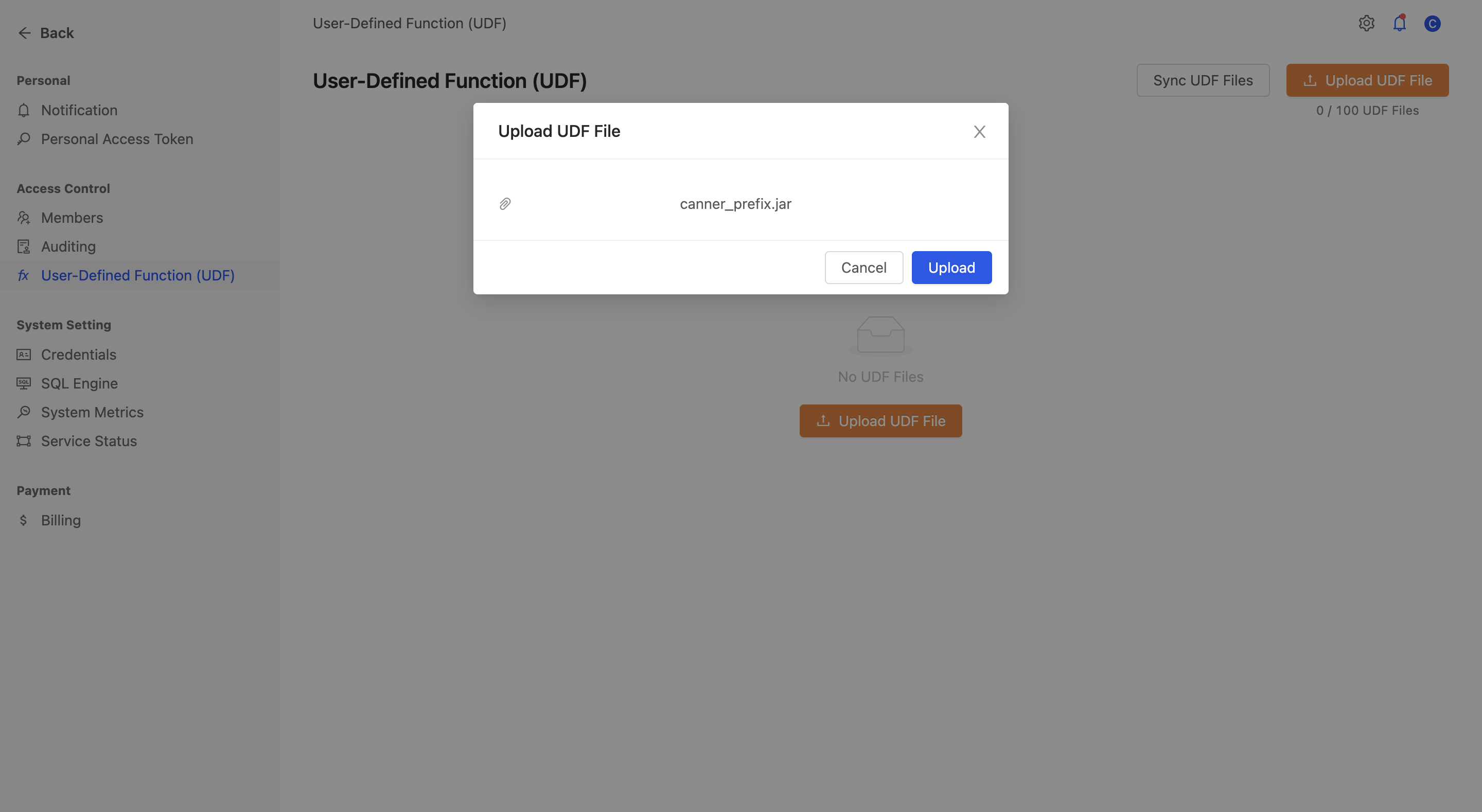 Step 3: Upload complete​
After the upload is complete, you can see the uploaded function file on the screen.
View detailed custom function content​
Click on the name of the file. You can enter the function detail page.

On the function details page, click the + symbol in the list to expand the details of the function.

User-defined function permissions​
In Canner Enterprise, you can control access rights for each function. Click the ... button in the function list, and click the Edit Access Control option.
There are two types of permissions.
Public: All workspaces in Canner Enterprise can use this function
Private: Only workspaces with relevant permissions can use this function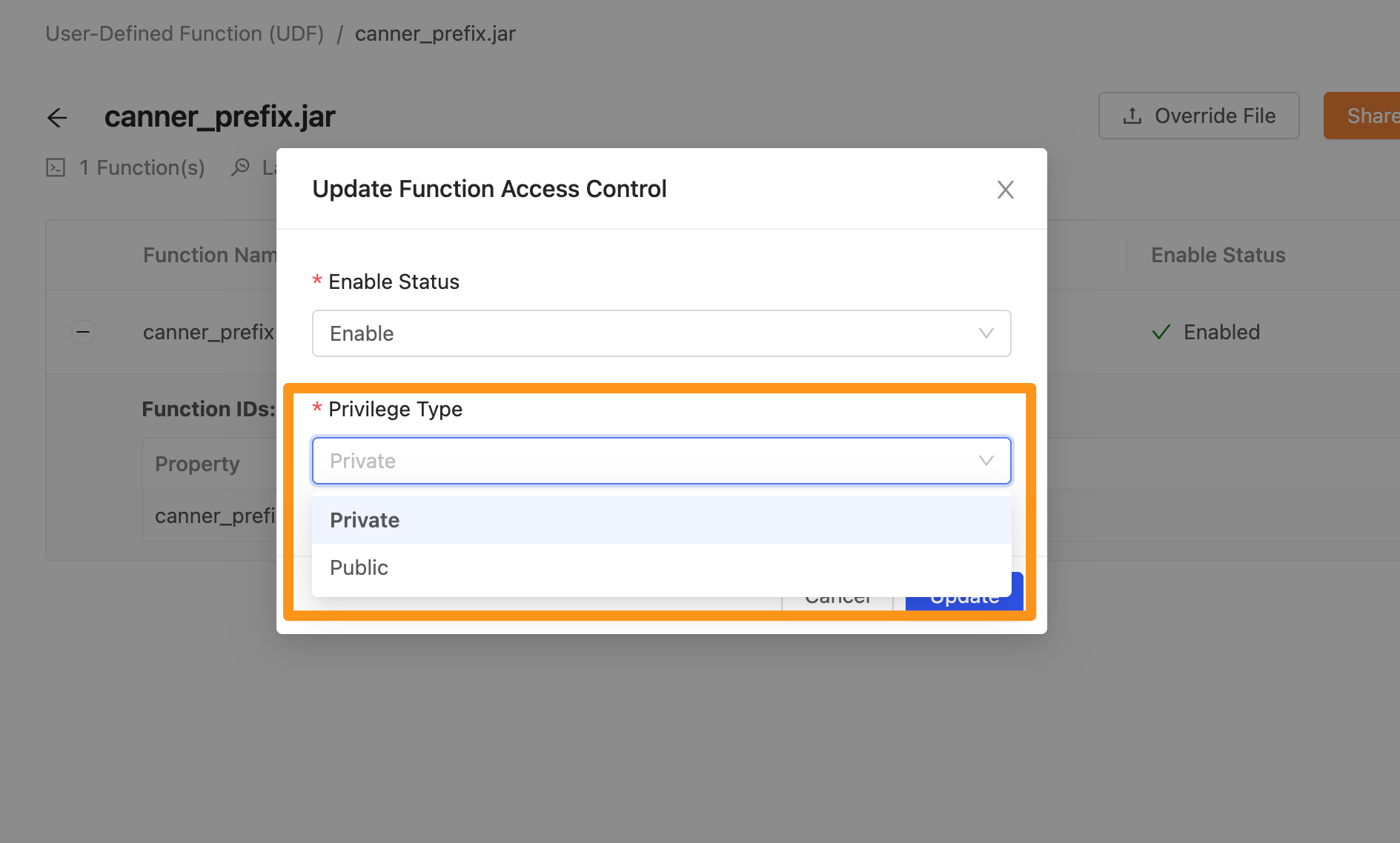 If you want this function to be used only in a specific workspace, you must first confirm that the current permission of the function is set to Private , and then click the Share UDF to Workspace button on the page

Set which workspaces can use which functions.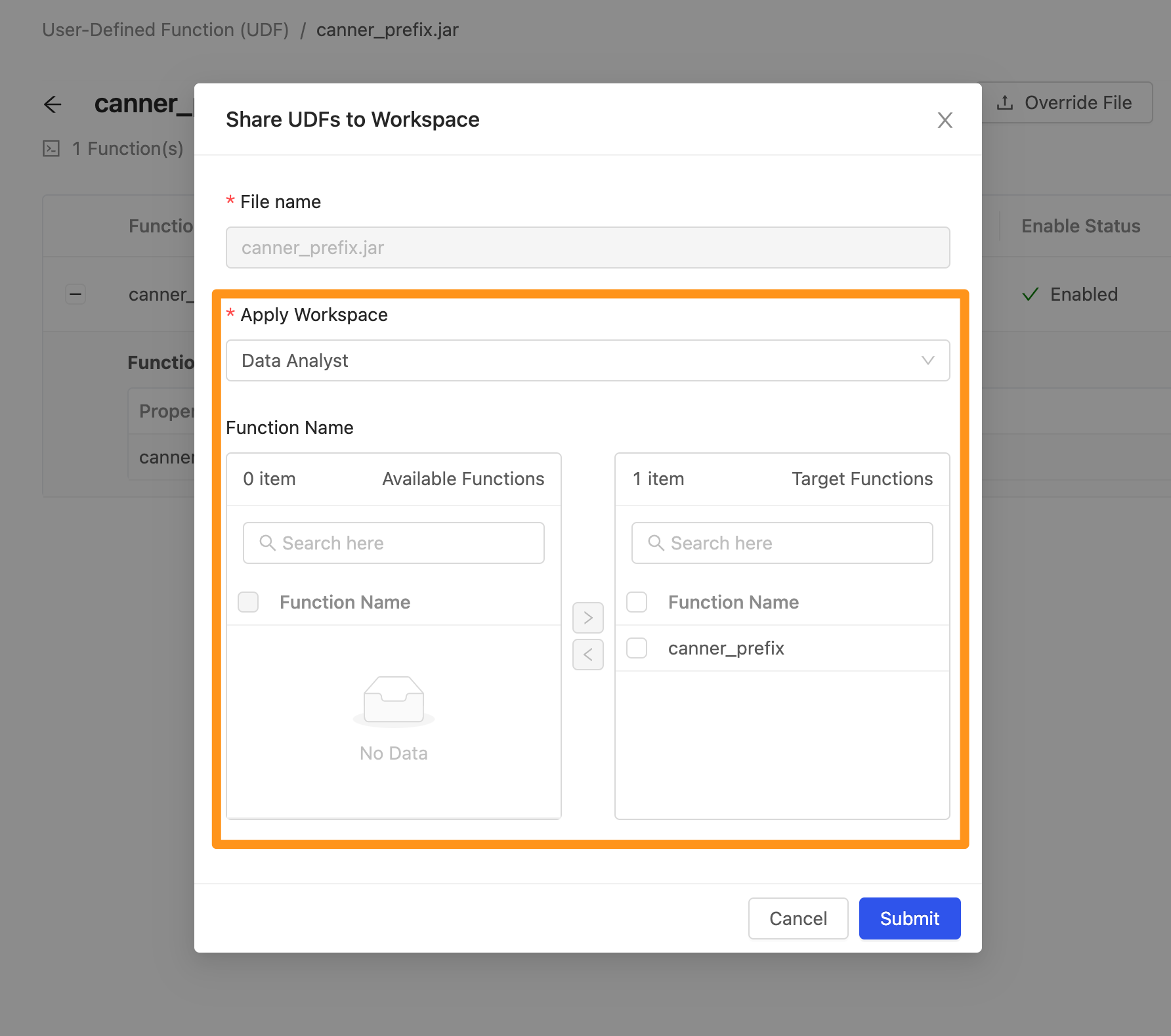 After completing the permission setting of the custom function, you can go to the Workspace UDF page to check which custom functions you can use in this workspace.