Version: v2
Notification Center​
Click the bell icon to view system notifications, which notified when:
Metadata conflict event detected
System Scale Up/Down status
The connection status of the data source changes
Download CSV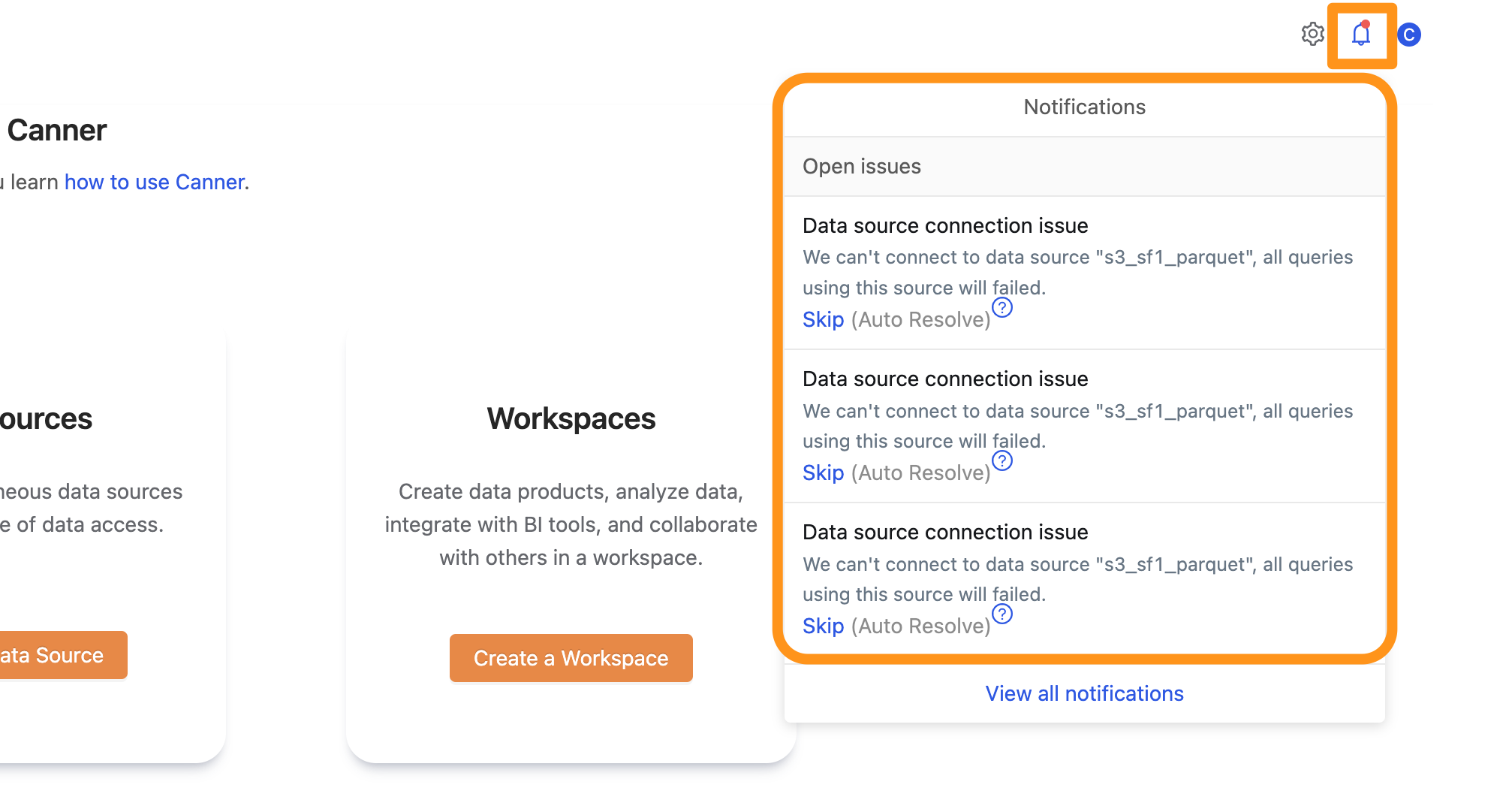 Click View all notifications.
Enter the notification page to view all detailed notification content.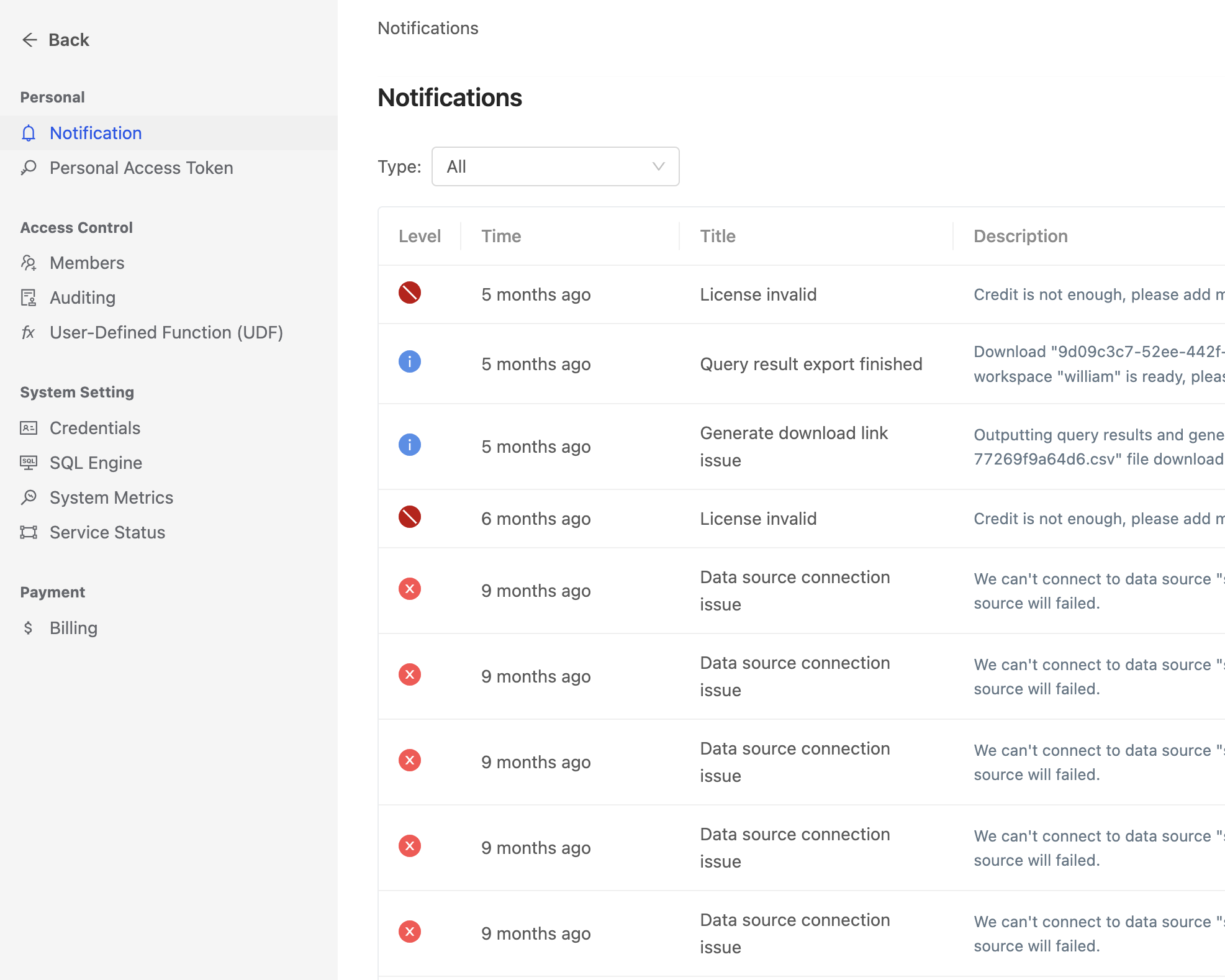 Click the Type drop-down menu to filter the notification content to be viewed according to different types.